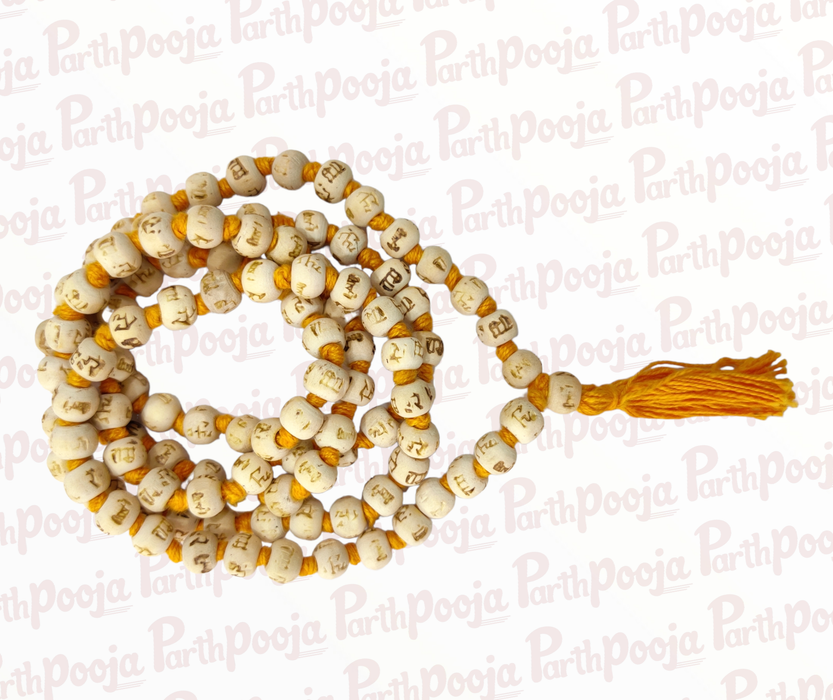 Tulsi mala Beads Holy Basil Japa mala Ram mala 108+1 Prayer Beads Energized for Chanting Mantra
HELPFUL INFORMATION:108+1 Mala beads have been used by yogis and spiritual seekers for thousands of years to help keep their minds focused during meditation.
It's a tool to help you count mantras, and acts as a tactile guide as you sit in silence.
What is a Mala? A Mala is a string of beads used to count mantras (Sanskrit prayers) in sets of 108 repetitions.
What is Mantra? Chanting mantra transform consciousness, promote healing or fulfill desires and is used as a form of meditation.
What is Japa? Malas are used for keeping count while reciting, chanting, or mentally repeating a mantra or the name or names of a deity.
This practice is known in Sanskrit as Japa. When Mantras are repeated on beads of Mala, it is called Japa and the mala is called Japa Mala.
In Tibetan Buddhism Hinduism, traditionally Malas of 108+1 beads are used. Doing one 108-bead Mala counts as 100 mantra recitations, the extra repetitions done to amend any mistakes in pronunciation or other faults of recitation.
Mantra chanting connects the spirit of the universe. A personal Mala absorbs the vibrations of the practice and acts as a talisman and maintains a positive flow of energy throughout the body.
Moreover, now a days bead therapy is very common and many people have been benefited by this. When the Mala becomes empowered, it can be worn or lightly placed on oneself or others to transmit the energy of the Mantra as well as the energetic qualities of the Mala. It is not necessary that Mala can only be used for Meditation.