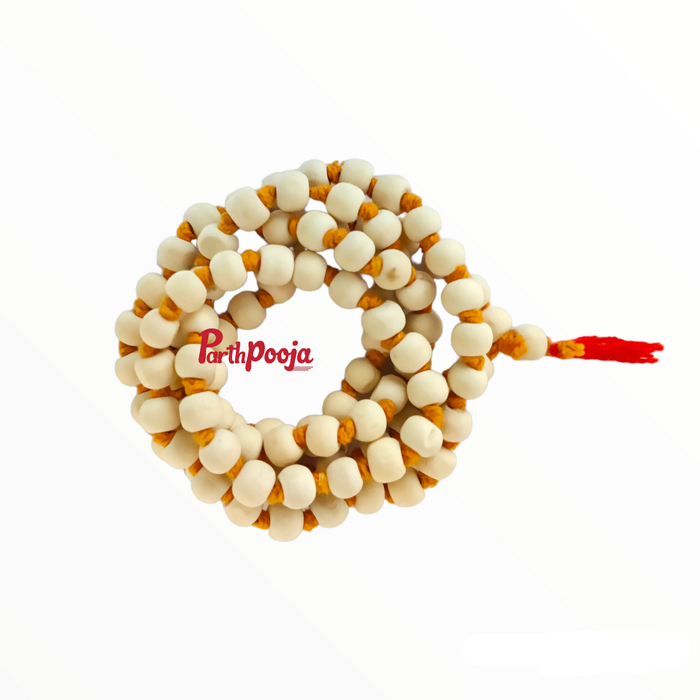 Wooden Beads Mala-White Tulsi Mala / Beads
The Tulsi Mala can be worn around the neck for spiritual and physical healings as the touch of Tulsi wood rejuvenates the mind

Material: Wood | Color: White, | Size : Length 17 Inches | Mala beads size : 5 mm to 6 mm

It is polished

It also brings luck and fortune. Tulsi clears the Aura, and its subtle smell fills the heart with sensation of the divine.

Total number of beads =(108+1) 109

Devotees of Vishnu, Rama, Lord Krishna, etc wear the sacred tulsi mala on their necks as a sign of their devotion to the Lord. Japa is a method of spiritual communion through the repetition of mantra.