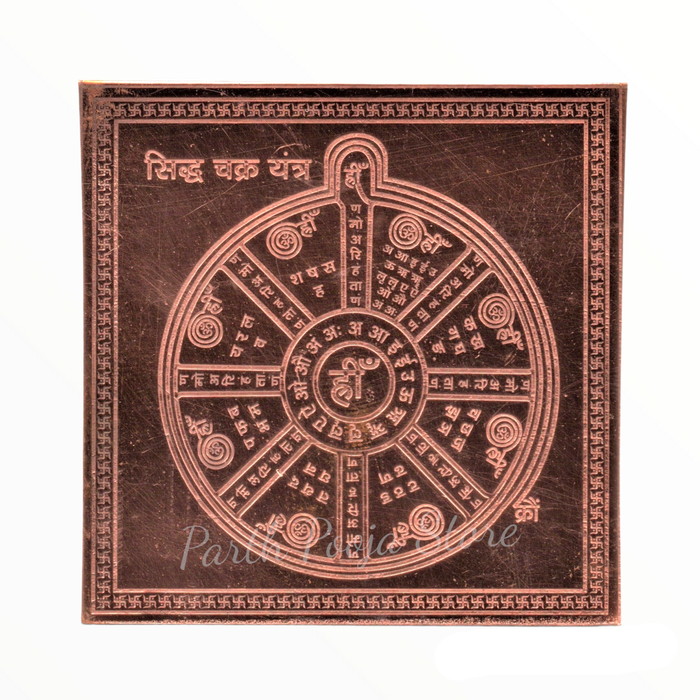 Siddhachakra is a popular yantra or mandala (mystical diagram) used for worship in Jainism.
It is also known as Navapada in the Svetambara tradition and Navadevta in the Digambara tradition. In the Svetambara tradition it is associated with the Namokar Mantra.
It is related to the legend of King Shripala and his wife Mayanasundari.
It is depicted as a Kalasha with the core of a blossomed lotus representing Navapada in the centre surrounded by guarding deities on petals. It is used in some rituals.
Size :- 4 Inch With Frame.
Make :- Made in Copper.