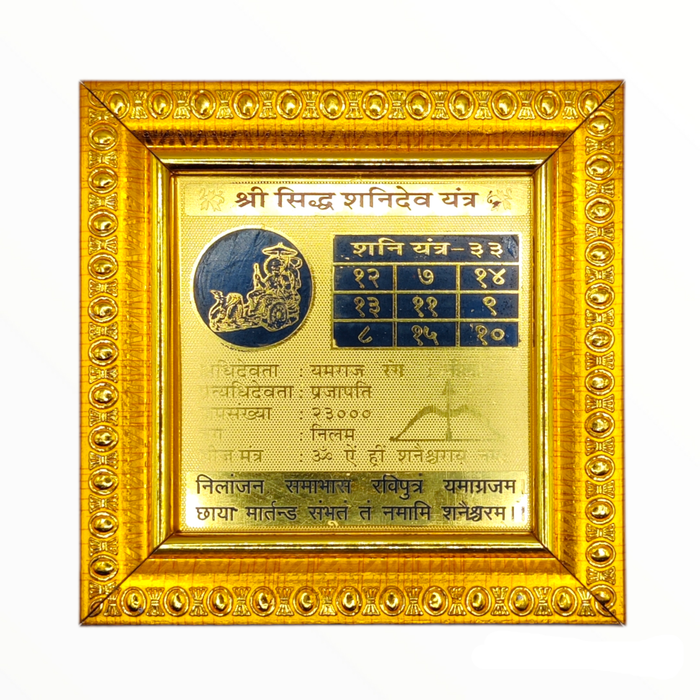 Shree Siddh Shanidev Yantra
Shree Siddh Shanidev Yantra With Frame
Size :- 4 Inch
Shri Sidh Shani Dev Yantra In Pure Brass For Shani Kripa - When Saturn Is Adverse, It Poses Many Problems.
Accident Conflicts, Poor Financial Position Are Few Examples. Under Such Circumstance Shani Yantra Can Bring Peace And Comforts.
Shani Yantra Must Be Worshipped When Saturns Sadesati Or Dhayga Is On.
The Employees Can Make Progress In Life Only By Grace Of Saturn.
Method Of Use: Establish The Yantra With Faith And Devotion And Light Before It Daily A Lamp Containing Mustard Oil. Offer Flowers.