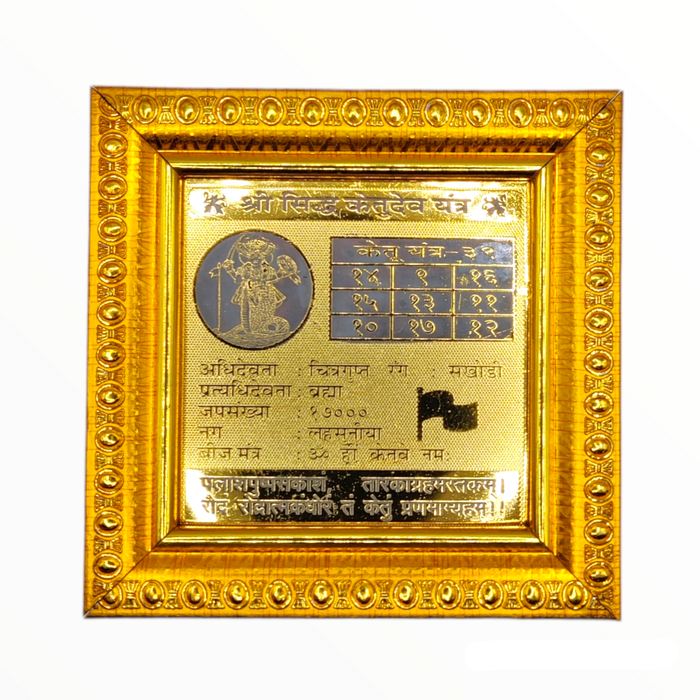 Shree Siddh Ketudev Yantra
Shree Siddh Ketudev Yantra With Frame
Size :- 4 Inch With Frame
Ketu yantra is to please planet ketu and helps in removing the maletic effects arising out when ketu is maletic.
Ketu yantra helps in success of business, removing of enemies and all round success. Worship of ketu yantra can help in removing the maletic effects of all other planets.
Ketu is also known as shadow planet, It is believed to have a tremendous impact on human lives and also the whole creation.
In some special circumstances it helps someone achieve the zenith of fame. In hindu astrology, Ketu represents karmic collections both good and bad, spirituality and supernatural influences.
Ketu is associated with the meena avatar (Fish Incarnation) of vishnu. Ketu signifies the spiritual process of the refinement of materialization to spirit and is considered both malefic and benefic, as it causes sorrow and loss, and yet at the same time turns the individual to God.