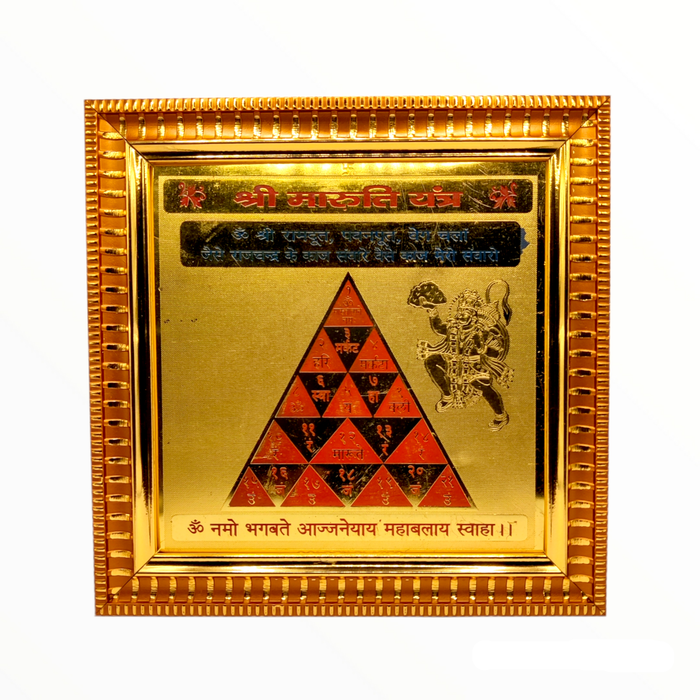 Shree Maruti Yantra With Frame
Size :-7X7 Inch With Frame
Design: Made on Panchdhatu Gold Plated sheet.
Maruti Yantra is connected with Lord Hanuman. This Yantra helps you to overcome from the fear of death, fatal diseases, and grave dangers and encourage you to live in prosperity.
He is also known also as Anjaneya, Hanuman, Pavan putra, Anjani putra, Bajrang Bali and Hanumat, Hanuman's exploits are much celebrated in a variety of religious and cultural traditions.
This Maruti Raksha Yantra protect from all kind of accidents. Maruti Yantra will provide you knowledge, protection and courage from all harm.
It is believed that Maruti Raksha Yantra was present on flag of chariot or the Ratha of Arjuna during the war of Mahabharata.
The Maruti Yantra helped in protecting the chariot from attack of millions of weapons and arrows that were aimed at it by the opponent Kauravas.
Maruti Yantra is also popular as Vahan Yantra.