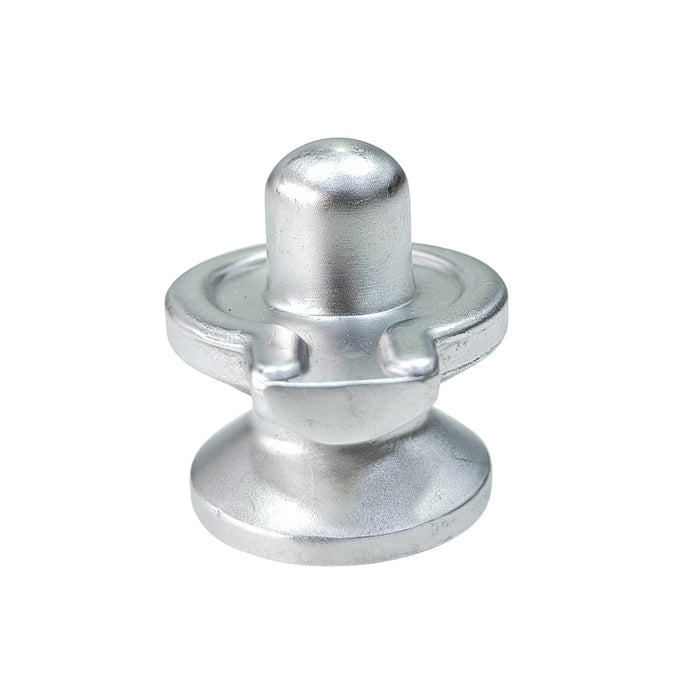 Parad (Mercury) Shivling 

100% Guaranty of Originality, Real parad / para / mercury is used to made it. Purity of Mercury is 85% Because 100% pure mercury stay in Liquid Form so we have to mix little bit Lead in it.

Material :- Mercury.1 Parad Shivling
It is necessary that a Shivlinga kept at home should be worshipped both the times of the day. If offering prayers to it both in the morning and in the evening is not possible, one should not keep it at home. Every morning after taking bath, a tilak with sandalwood paste should be applied on it.
The Parad Shivlinga is one of the most auspicious and divine creation that has been created and revered by man since ancient times. It holds the powerful and mystic dual energies of Parad Shivling.Worshipping a Parad Shiv Linga with pure devotion is said to fill the devotee's life with many boons while also creating a protective shield around him/her.
Parad Mercury Shivling gives powers enormous wealth and prosperity. Offering prayers to Parad shivling helps to fulfill all their desires including wealth, family, children and spiritual blessings.

Product color & size may slightly vary due to the nature of the product, photographic lighting sources or monitor settings. The image has been enlarged for better viewing. Keep it away from perfume, sprays and water. All the description is based on Hindu mythology.

We are not accepting any returns except any damage in delivery. So Please Before Making Order Confirm Product Weight and Dimension.