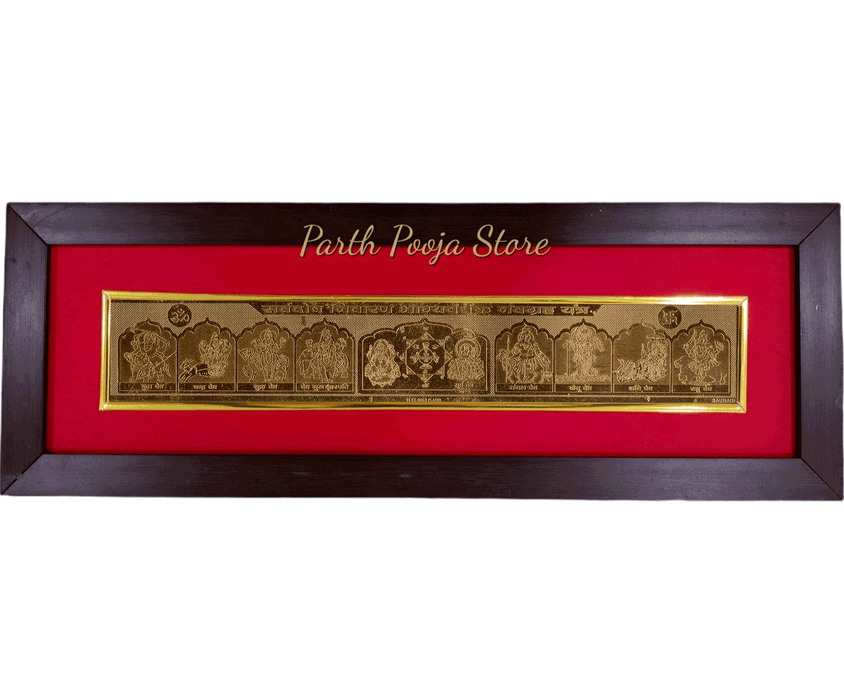 Sarvdosh Nivaran Bhagya Vardhak Navgrah Yantra
Save

Rs. 601.00
Original price
Rs. 1,300.00
Offering worship to the deities of the 9 planets that rule this Universe, helps the worshipper get free from obstacles, miseries and misfortunes.
Etched finely in an embossed manner on a Panchdhatu plate, this Navgrah Devata Yantra offers the blessings of Surya, Mangal, Guru, Shani, Buddh, Shukra, Chandra, Rahu and Ketu deities.
This is used in Puja altar to invoke the Gods to reside during the period of the Puja.
When worshipped they bless with success, prosperity, abundance, peace and joy in every aspect of your life.
Placement:
 Yantra energizes the location where it is installed. You may place it near the entrance of your home/office/shop or in your living room or reception or study room or office cabin. You may keep it on a table or use as a wall hanging. Yantra is best placed in the East direction facing West. It gets energized by the rising rays of the Sun and with the divine vibrations of the East corner and provides positive transformation energies to the dwelling through its mystical geometry.