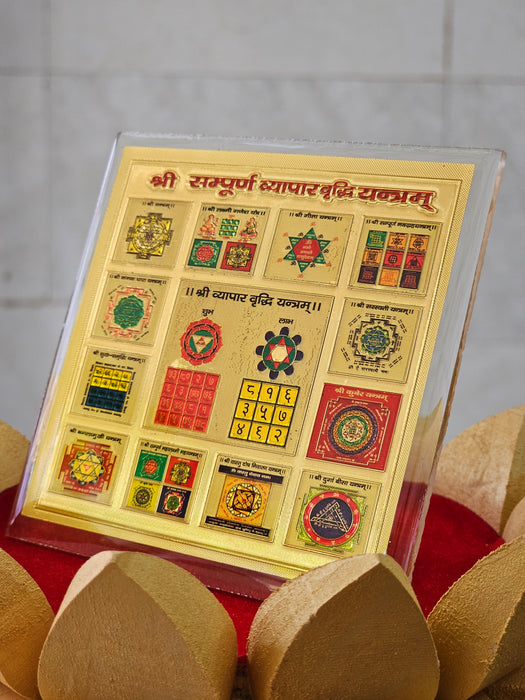 Sampoorna Vyapaar Vridhi Yantra
Sampoorna Vyapaar Vridhi Yantra In Acrylic Fame
Size :- 4x4 inch
Being successful, prosperous and wealthy is every person's dream and following that dream, we set out to achieve that goal, be it business, job or any profession.
The Vyapar Vridhi Yantra can be said to be one of the most suitable and useful Yantra of today's World. When your best efforts fail to make your business successful, then this Yantra for business success can create wonders for you.
The term "Vyapar' means business and "Vriddhi' means growth/expansion/increase.
As the name Vyapar Vridhi Yantra suggests, it is a Yantra for improvements in income, profits, good luck, name, fame, a Yantra to attract customers/opportunities, success, expansion and wealth in business, profession and career.