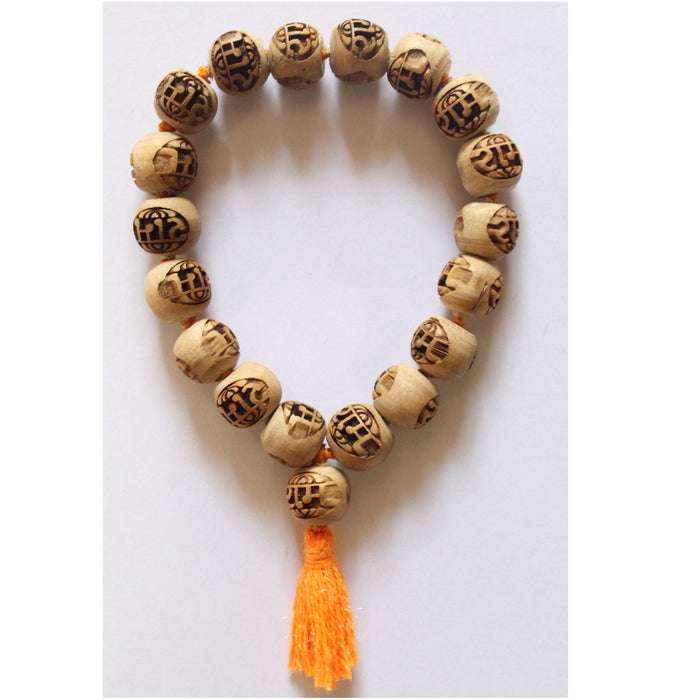 Ram Ram Naam Tulsi Bracelet
Ram Ram Naam Written Bracelet(Mala).
The wearer of this Bracelet gains health and peace.
It maintains ritual purity and wards off evil.
Tulsi is regarded as the 4th incarnation of supreme Goddess.
Tulsi is regarded as best for worshipping lord Vishnu, Ram, and Krishna.
It is also used for the purification of the body.
It gives peace of mind and reduces stress.