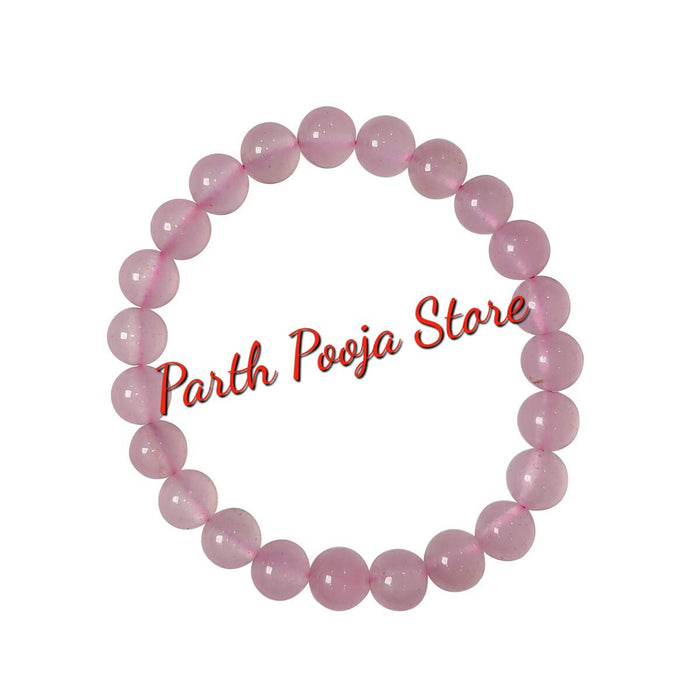 Natural Rose Quartz Crystal Bracelet
Save

Rs. 1,189.00
Original price
Rs. 1,688.00
Rose Quartz Bracelet is a symbol of love. Its first impression is delicate, beautiful, lovely, and tender.
This heart-stealing stone is puffed up with ample feminine energy. It ignites love and heals emotional hitches.
The heart stone makes one feel complete, fulfilled, contented, and open-hearted.
The wearer becomes a magnet that receives love, opportunities, and everything he desires.
Additionally, it is a beauty secret! Yes, the Rose Quartz makes one appear beautiful & attractive
It makes one feel loved and beautiful.
It boosts sensuality, libido & fertility.
It makes one able to receive & share the love.
It creates a divine loving aura around the wearer.
It helps in living a luxurious & comfortable life.
It promotes easy breastfeeding.
It makes one live a hopeful life.
It strengthens love & marriage bonds.
It keeps the attraction & romance alive.
It makes one feel loved, positive & fresh all along.