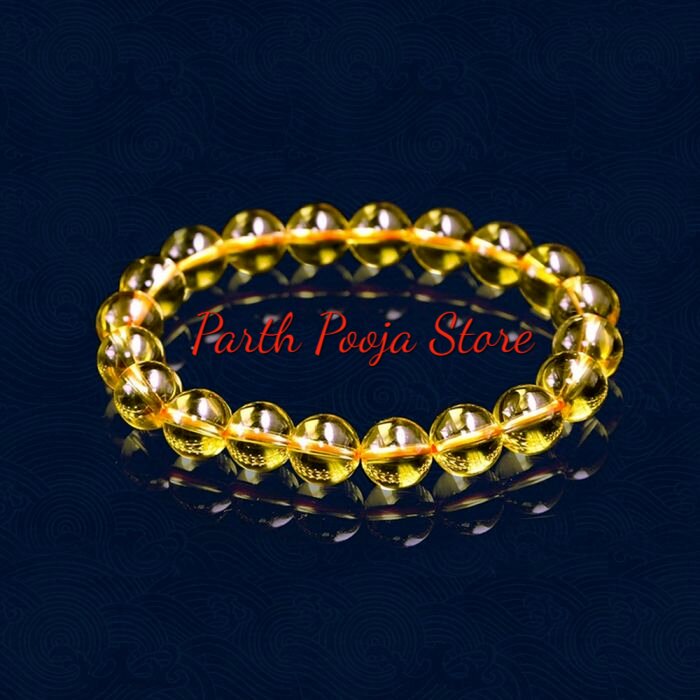 Natural Citrine Gemstone Bracelet
Save

Rs. 1,088.00
Original price
Rs. 1,587.00
Yellow Citrine is a bright stone that brightens up every area of life – as well as – brings good luck to the wearer.
Citrine or Sunehla belong to the amethyst family and is a variety of crystalline quartz.
It is very beneficial for the body as it helps the electromagnetic field of the body. Additionally, it removes night fears to promote proper slumber.
Yellow Citrine Bracelet is also reckoned as a substitute for yellow sapphire and recommended by astrologers as a stone of the planet Jupiter.
It gets luck at your side in anything you endeavour.
It overcomes anxieties, depression, fears & phobias.
It enriches your overall persona.
It improves digestion and metabolism.
It helps you fight with tough situations without getting affected.
It makes you confident, expressive, and original.
It gets quick grasping power and finding solutions.
It helps in balancing hormones.
It boosts one's sexual drive.
It works with the Root Chakra and Solar Plexus Chakra.
We are not accepting any returns except any damage in delivery. So Please Before Making Order Confirm Product Weight and Dimensions