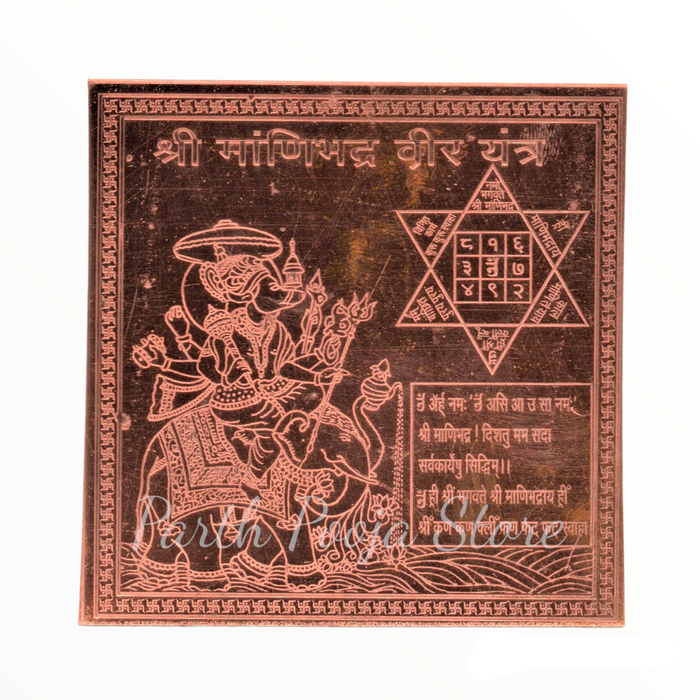 Manibhadra Veer Yantra is also called Jain yantra which accomplishes one's all desires. The auspiciousness of the yantra at home/shop/work place increases the auspiicousness of that place where it is established and decreases the negative energies of that area.

This yantra has numerical grid and the magical effects of the numbers used in the grid opens the new avenues for wealth, success, prosperity and happiness.

Manokamna (Wish fulfillment) Yantra is recommended for fulfillment of all desires and success. Traditionally, this yantra is regarded as an extremely lucky and auspicious, that is why it is considered as lucky charm for several Indians.

It can be placed in your temple at home, on your worktable or in your cash box. It works on the principal of intensifying your desires and wishes and attracting universal energies for materializing those desires and wishes.

Size :- 4 Inch With Frame

Make :- Made In Copper.