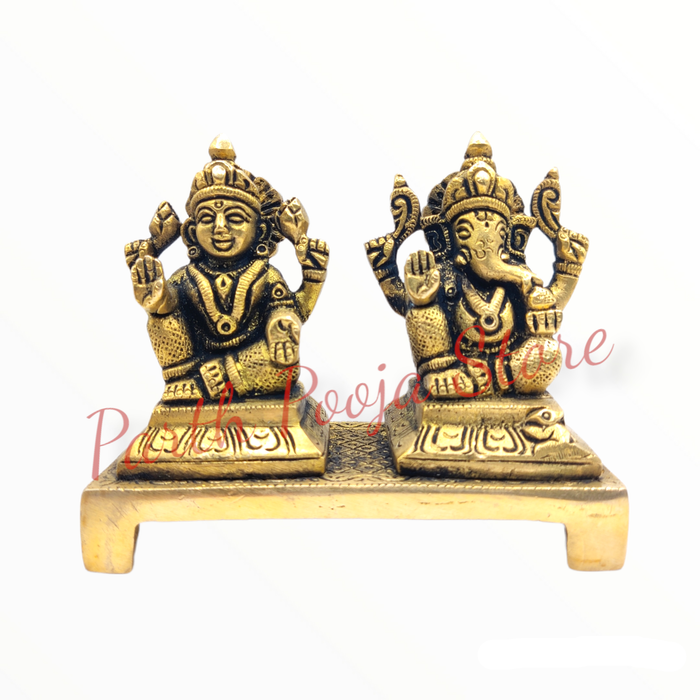 Brass Laxmi Ganesha Statue

Weight :- 550 To 600 Aprrox.

Very creative and conceptual, quality brass finish.

Can be placed in puja room, home, temple, office, work desk for vastu, meditation, prayer and to attract good luck, money, prosperity, success and to keep the negativity out of the premises.

A positive impact: as per Vastu methodology religious spiritual idols showpieces placed in the northeast direction of drawing/living and pooja room, brings wealth, health, peace and happiness among the home members like mother, father, husband, wife, brother, sister, son, daughter and friend.