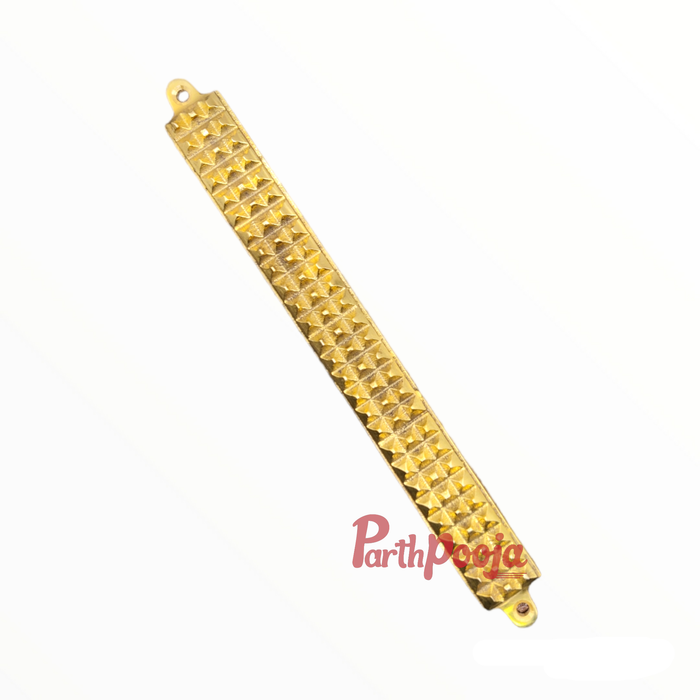 Brass Vastu Pyramid Strip Vastu Remedies Product Tool for Space Division & Virtual Shifting
MATERIAL USED:- BRASS

SIZE :- 16 CM AND 25 CM

Bring peace and prosperity to your home And Office with this Vastu Pyramid.

Brass Pyramid Strip gives you easy solutions to a parting of rooms, basement and toilet doors. It can cut unwanted energy parts and low-high energy disturbance. :- Any extended corner can be rectified by cutting off with brass pyramid divider. Use pyramid divider to cut off extended plot, extended house or factory, a simple but effective vastu remedy Many vastu defects like missing corners, extended corners, Cow face or lion face house, shop or office can not be corrected easily.

Cow face or lion shape house can also be corrected by installing pyramid corners at ceiling to make it regular shape

We are not accepting any returns except any damage in delivery. So Please Before Making Order Confirm Product Weight and Dimension.