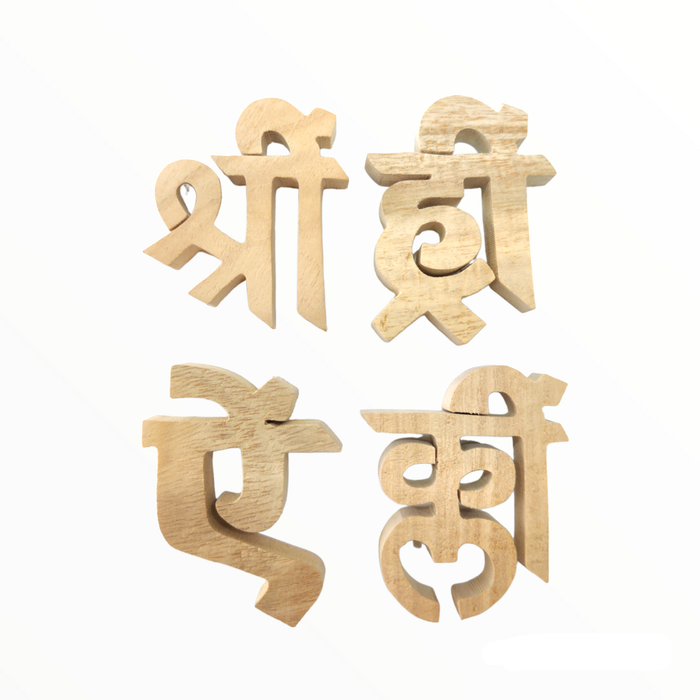 A Beej Mantra is the shortest form of a Mantra just like a beej (seed) which when sown grows into a tree. Similarly beej mantras of different Gods, when recited together give humans lot of positive energy and blessings of all the Gods. They are the vibrations, and represent the "call" of the soul. It is belief that when the universe was created then the sounds produce during the cosmic evolution are basically the beej mantra. There are Various Beej Mantras which are an important part of Mantras and each Beej mantra has its own power and when mixed with mantras add extra power to the benefits of that mantra. Accordingly the mantras which contain up to nine words are termed Beej Mantra, ten or twenty words forms Mantra and beyond are known Maha Mantra.
Shreem:  श्रीं :-

This is the beej mantra for Goddess Mahalaxmi. It is recited for wealth, material gains, success in business or profession, elimination of ailments and worries, protection, getting beautiful wife, happy married life and all round success.  ' Sha ' is Maha Lakshmi, ' Ra ' means wealth. ' Ee ' is satisfaction or contentment. Nada is the manifested Brahman, and bindu is the dispeller of sorrow.

Hreem: ह्रीं :-This is the Mantra of Mahamaya or Bhuvaneshwari. The best and the most powerful make a person leader of men and help get a person all he needs. ' Ha ' means Shiva, ' Ra ' is prakriti, ' ee ' means Mahamaya. Nada is the Mother of the Universe, and bindu is the dispeller of sorrow.
Ayeim: ऐं :-This is the beej Mantra of Devi Saraswati. Goddess Saraswati is the goddess of knowledge of all fields and with the recitation of this mantra one can attain knowledge, wisdom and success in any field. ' Ai ' stands for Saraswati, and bindu is the dispeller of sorrow.
Kleem क्लीं :-Kleem is a very popular Beej mantra endowed with miraculous powers. Beej mantras represent and correspond to universal energies. Chanting them helps open up the spiritual planes and tap the mighty energies to attain some incredible benefits.
Where Can I Put :-
                           श्रीं :- Wast Direction
                           ह्रीं :- North Direction
                           ऐं :- Eest Direction
                          क्लीं :- South Direction