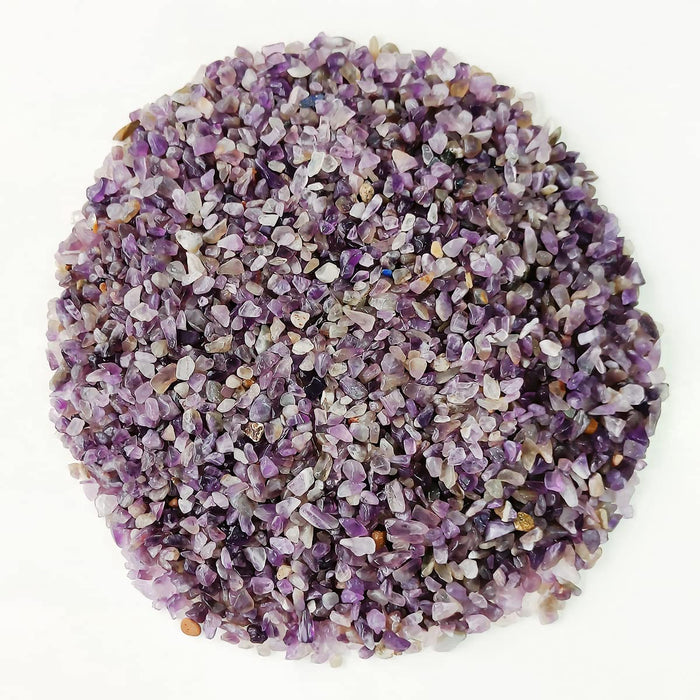 Natural Amethyst Rough Stone
Amethyst Rough Stones
Metaphysical Properties:
Package : 1Kg.
Amethyst Rough Stones used for different vastu purposes also used for healing.
It is called the "all healer" and is one of the most effective crystals for healing people, animals, and plants.
AMETHYST crystal meaning was synonymous with luxury.
It is a protective stone. As it is link to the crown chakra, it is helpful in purifying the mind and clearing it of negative thoughts.
This includes the negativity of stress and anxiety, which is why many meditate with amethyst so as to rid themselves of that darkness.
Relieves physical, emotional and psychological pain or stress.
Amethyst eases headaches and releases tension.
It reduces bruising, swellings, injuries, and treats hearing disorders.
Amethyst heals diseases of the lungs and respiratory tract, skin conditions, cellular disorders and diseases of the digestive tract.
This Stone Are making from Natural Stones so there might be a very slight variation. This gemstone sizes(thickness) may appear slightly different from the Natural Stone. It may represent an entire lot of items so the pattern you receive may vary slightly to the one you see above but the healing properties of the product remains the same.

We are not accepting any returns except any damage in delivery.