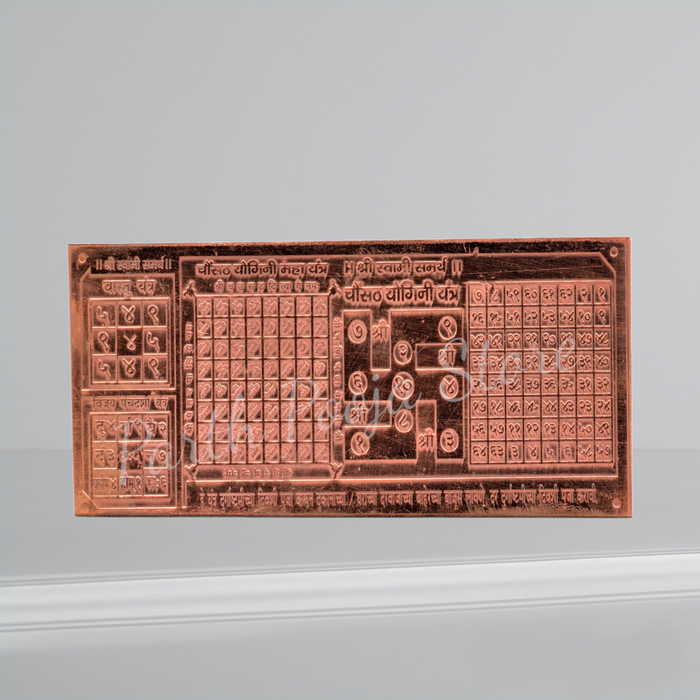 64 (Chausath) Yogini Yantra (Copper)
Chausath (64) Yogini Maha Yantra
Size :- 10 X 5 CM Approx.
Swami Samarth Copper Chausath (64) Yogini Maha Yantra
64 Yoginis (Chausath Yogini) Yantra is one of the most powerful yantras depicting 64 Yoginis that represent 64 physical, mental, material and paranormal virtues, abilities and qualities.
This yantra blesses the worshipper with a good life partner and also helps resolve disputes among relationships.
This yantra is also helpful during pregnancy, preventing miscarriages, abortions and for the safe birth of the child. Yoginis are mostly rural village Goddesses possessing magical powers and hence is also believed that by worshipping this yantra one gains some special power.
This yantra protects one from black magic and evil spirits. This yantra also blesses with spiritual empowerment and is worshipped for success and prosperity