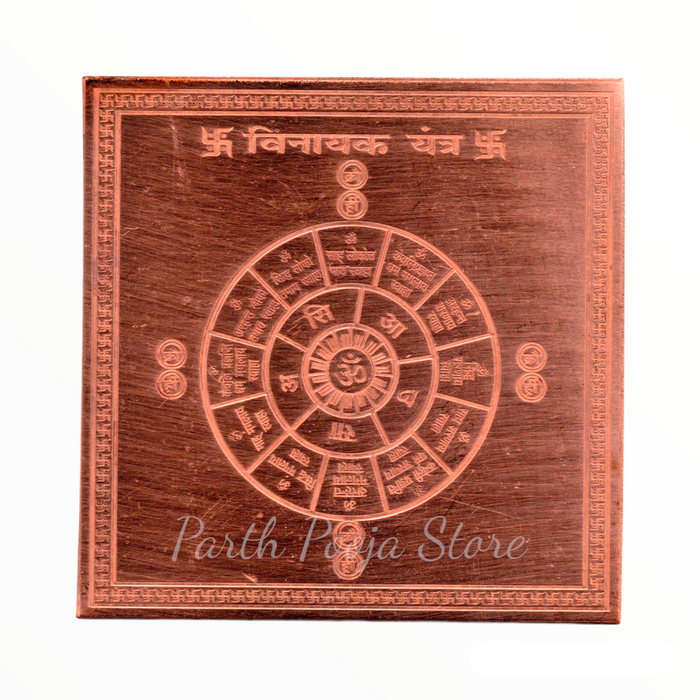 Lord Ganesha also known as Vinayak ( Supreme master ) or Vighneshwer (god to remove obstacles) is one of the best known and most worshipped deities in hindu pantheon.
In Hindi, Shakti means power and Vinayak means 'the Supreme master'.The Vinayak yantra is used for financial success and prosperity.
The Vinayak yantra is a powerful Ganesha yantra for good health and good luck.One should chant the below given mantra regularly for faster results.
Details of Vinayak yantra:-
Metal - Copper
Size - 4 Inch With Copper
Weight - 50 grams approx.
Benefits - Blessings of Sri Ganesha