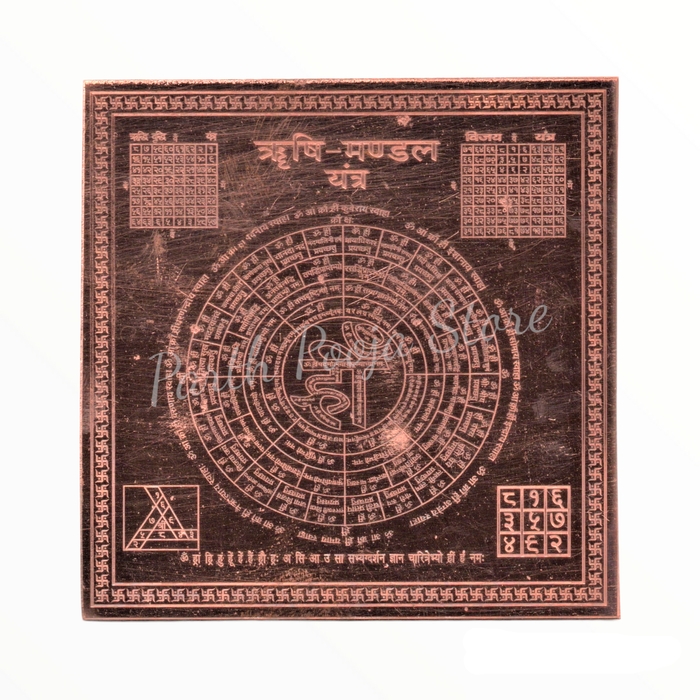 Rishi Mandal yantra is recommended for receiving blessings from Rishi and obtain harmony at home. Its a jain yantra. this yantra are use mainly in jain communities.
A Yantra is an instrument, or a talisman or a mystical diagram usually in copper. It is a technique or path, considered the simplest and shortest, through which one can attain one's desires, and fulfill one's wishes. It is said that the 'Deities' reside in the Yantras and by performing 'Puja' or worship of Yantras, one can appease them, remove the malefic effects of planets, and increase the flow of positive influences. Procedures to be followed by you to place this energized Yantra.
Make:
 made in copper
Size:
 4 Inch With Frame
Mantra:
 Om Hreem Kamal Vaasinyei Pratyaksham Hreem Phat.