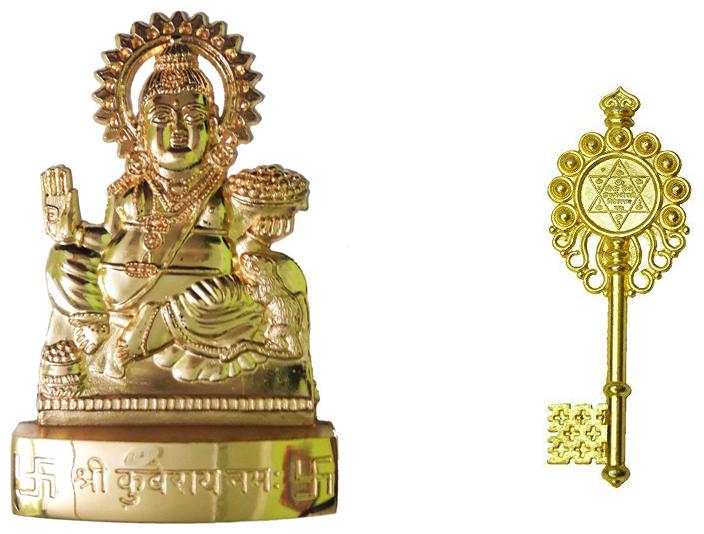 Bronze Kuber Kunji Key With Kuber Statue Original Vastu Fengshui for Wealth & Prosperity (Yellow)
KUBER KUNJI - Quick Financial Gain / Unexpected Gain of Money/Windfall/ Prosperous Business Lord Kuber is the Lord of all the resources on earth and even rules over the riches, buried and unclaimed inside the earth. Lord Kuber is worshipped and propitiated for quick financial gains, unexpected gain of money, through lotteries etc. and a prosperous business. Lord Kuber is the basis of gain of unlimited wealth and prosperity. According to ancient Vedic books of Ramayana Kuber made the Gold Lanka, which was taken by his brother Ravan. All ancient texts encourage the use of Kuber Kunji for the gain of wealth. 1. When Lord Kuber is pleased then bless the person with material success and wealth. 2. The chances of coming into wealth unexpectedly and suddenly through lotteries etc. increase. 3. No matter how much one spends money, keeps flowing in provided the wealth is used for constructive purposes and not for destructive or anti-social activities.
Important information
Legal Disclaimer:
Product color & size may slightly vary due to the nature of the product, photographic lighting sources or monitor settings. The image has been enlarged for better viewing.