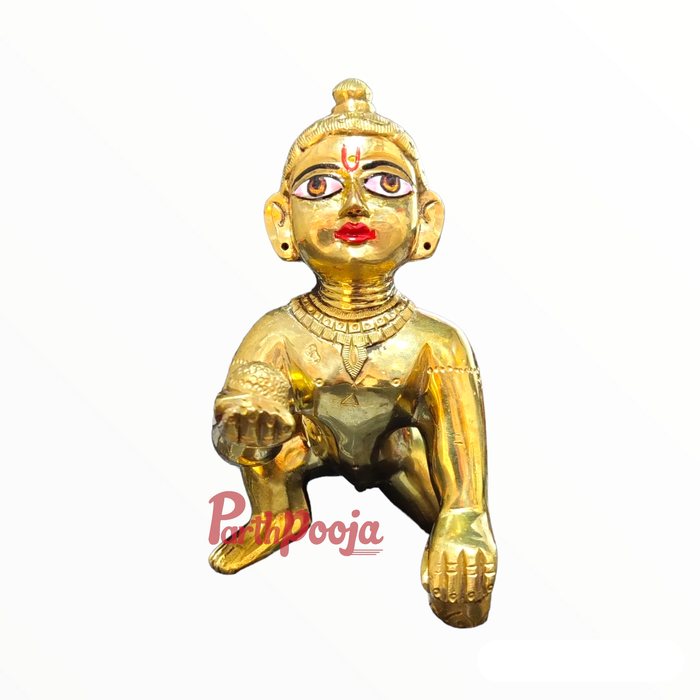 This idol of Bal Gopal / Laddu Gopal / Thakur Ji is made of Brass.
Weight :- 1 KG Approx.
Hight :- 5.5 Inch Approx.
It gives you Prosperity and Happiness.
Generate various source of income.
Provide divine happiness, mental and spiritual satisfaction.
Ensure success and a lifetime of luxuries.
Does not accept Return so please verify Length or size and place your order.